Welcome to FS Team Tallinn
A place, where engineering talents and on top of the world formula cars are born
We are a group of motivated students from TalTech and Tallinn UAS who are eager to get hands-on experience and valuable knowledge in engineering, business and teamwork in the automotive industry!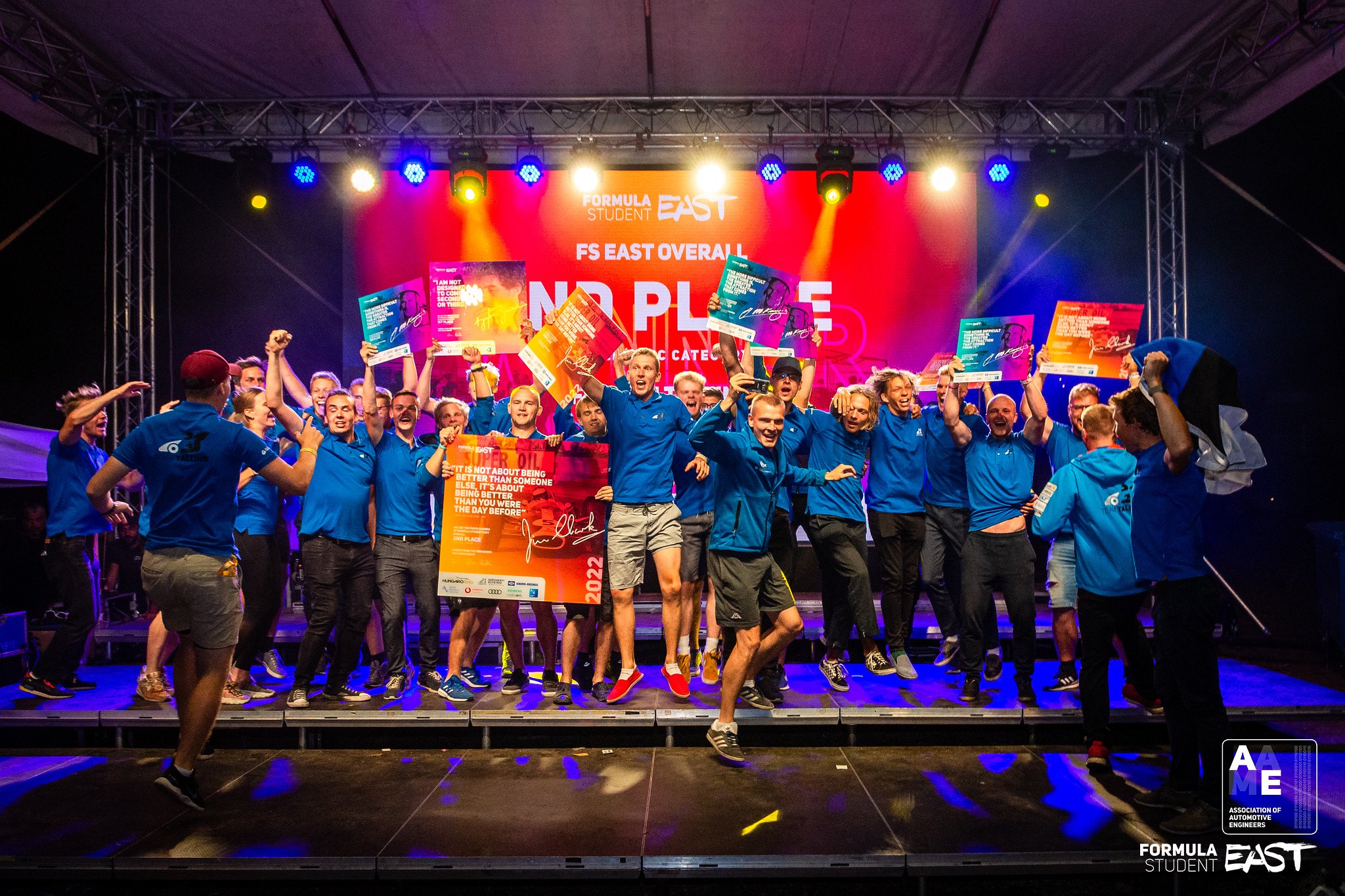 We design, manufacture and compete a high-performance formula car every year, utilizing cutting-edge technology and engineering principles. With the car, we participate in Formula Student product development competitions all over Europe!
Through our project, we want to make the field of engineering more appealing to the students so they would choose it as their future career! For engineering students we give the possibility to get the best possible education through a practical experience of building a real formula student race car!