The Formula Student Competition
So what is it exactly that we do?
The Formula Student is an international product development competition aimed for the students of engineering and automotive technology. The idea was born in the United States, where university teams have been competing with each other for nearly three decades in the Formula SAE series. The main objectives of the Formula Student competition are to design, build and present a single seat formula car prototype for an amateur weekend racer. During the competition the student built car has to prove its benefits in dynamic and static events by collecting points.
Recruiting
In September we are accepting new candidates to join our team.
Designing
In this period our members are creating new concepts and designs for our vechile.
Production
This is the time to produce the physical parts of the car.
Assembly
When the parts are done, it's time to put the car together.
Testing
Before the competitions, our newly made vehicle needs testing and improvements.
The Competition
It's finally time to see the car race and travel!
Competition calendar 2023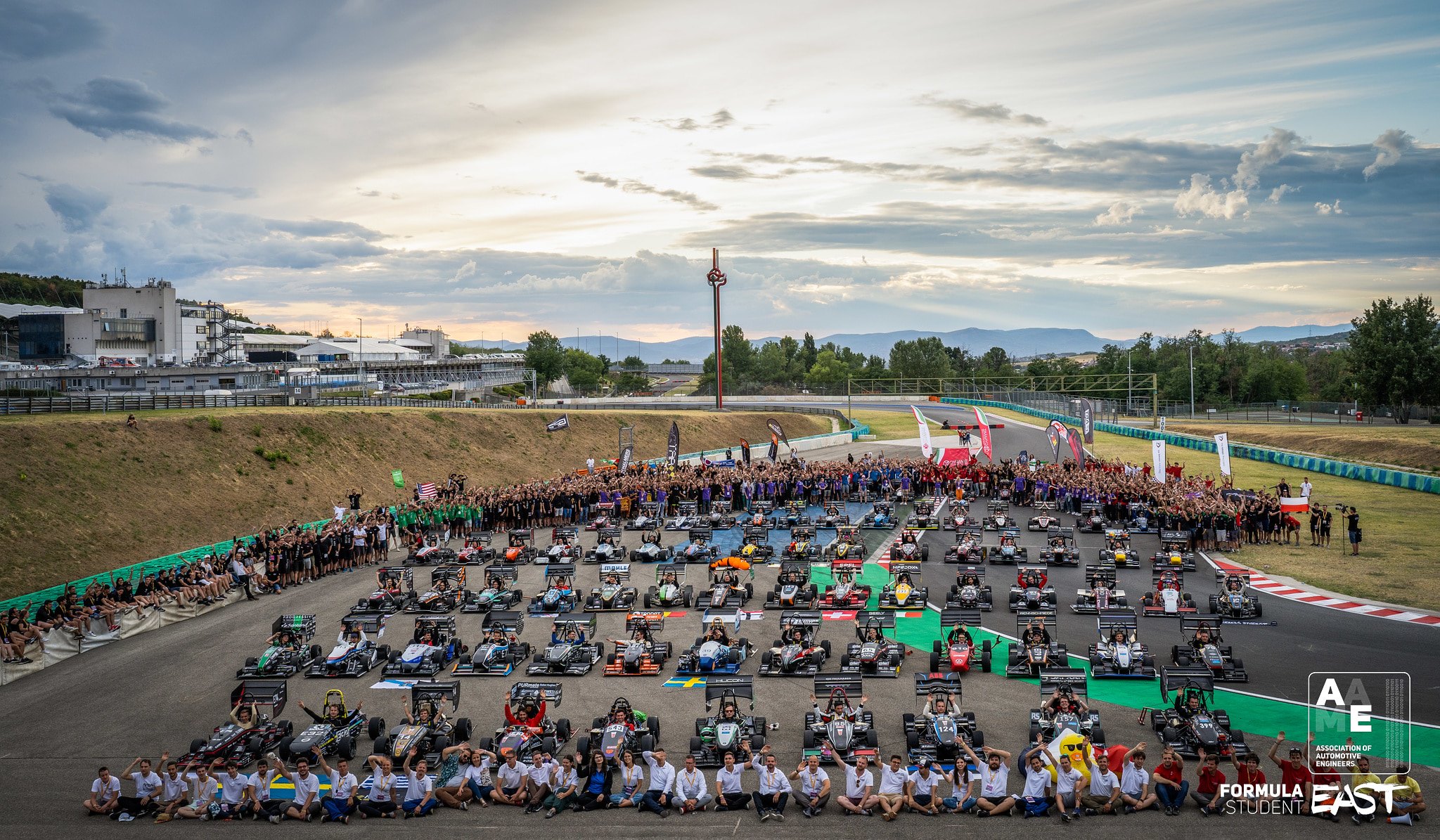 The jury will judge every team's car and sales plan based on construction, cost planning and sales presentation. The rest of the judging will be done out on the track, where the students demonstrate in a number of performance tests how well their self-built cars fare in their true environment. The maximum amount of points to achieve is 1000p.